I'm a fashion and commercial make-up artist and hair stylist based in Reigate in Surrey (which is about 35 minutes by train into central London) and I'm available for Editorial, Commercial or Advertising photo or video shoots in London and Surrey only.

This edit of my fashion and beauty Portfolio showcases a number of different make-up and hair looks that I've created on a range of different models, including the 'no make-up' make-up look, smouldering smoky eyes, a 1960s influenced look, Egyptian style eye make-up, edgy Punk era eyeliner, Geisha style make-up and a dramatic superhero look.

Previous clients have included jewellery designer Maya Magal, lingerie designer Rebecca Ansah, online fashion labels Duchess and Oh My Love, vintage designers Campbell Crafts and Oh My Honey, bridal designers Donna Crain, Sally Lacock and Shanna Melville, Tom Ford at London Fashion Week, wedding venues such as The Royal Exchange and Cannizaro House, and corporate clients such as Google, The Sun newspaper, The Science Museum, TED Talks and British Gas (with TV presenter Amanda Lamb).

I've also been very fortunate to assist some top international make-up artists who have inspired me, including Mary Jane Frost for Marie Claire and The British Hairdresser of the Year, Helena Lyons for The Guardian, and Keti Nikolova for Wolf & Badger.

I love the variety and creativity of doing fashion and beauty shoots, both for editorial and commercial purposes - collaborating with photographers, designers, models and stylists is a real team effort, and seeing the finished results always makes me feel proud.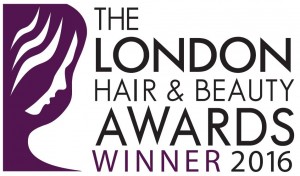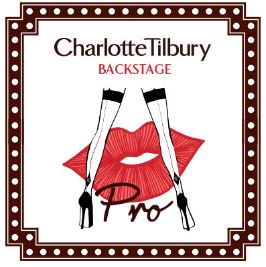 CREDITS:

1-4: Mimi, photographed by Tommy Wharfe for Maya Magal jewellery

5-10: Kerri Tanya at ILM Models, photographed by Chris Riccio

11-16: Robin and Jinx, photographed by Zane Photo

17-20: Lucy Grace, photographed by Twisty Images

21 & 22: Lydia Beesley at Storm Models, photographed by Twisty Images

23: Mercy Saidi, photographed by Izack Morales

24: Mariya, photographed by Izack Morales

25 & 26: Photographed by Shooting Beauty

27 & 28: Mei-li at Vision Models, photographed by Shooting Beauty

29 & 30: Photographed by Shooting Beauty

31-34: Lucy Scarfe, photographed by Philippa Davin

35-38: Julija, photographed by Cali Lew for Zero magazine

39 & 40: Tasmin Golding, photographed by Chloe Chudasama for The Debut Magazine 

41 & 42: Stephanie, photographed by Philippa Davin

43 & 44: Natalie, photographed by Parisa Walklett

45-48: Vilina Fokina, photographed by Oihane Molinero

49 & 50: Lucy Scarfe, photographed by Philippa Davin

51 & 52: Rebecca Ansah AW14 look book, photographed by Jemima Marriott